The Only Hotel with The Interior Entirely Designed by The Fashion Legend

The Only Hotel with The Interior Entirely Designed by The Fashion Legend
World of Karl
Experience the transcendent world of Karl Lagerfeld. Embark on an all-encompassing journey into his ethos, vision and distinctive aesthetics with a stay at the world's only hotel tower entirely designed by the late fashion legend.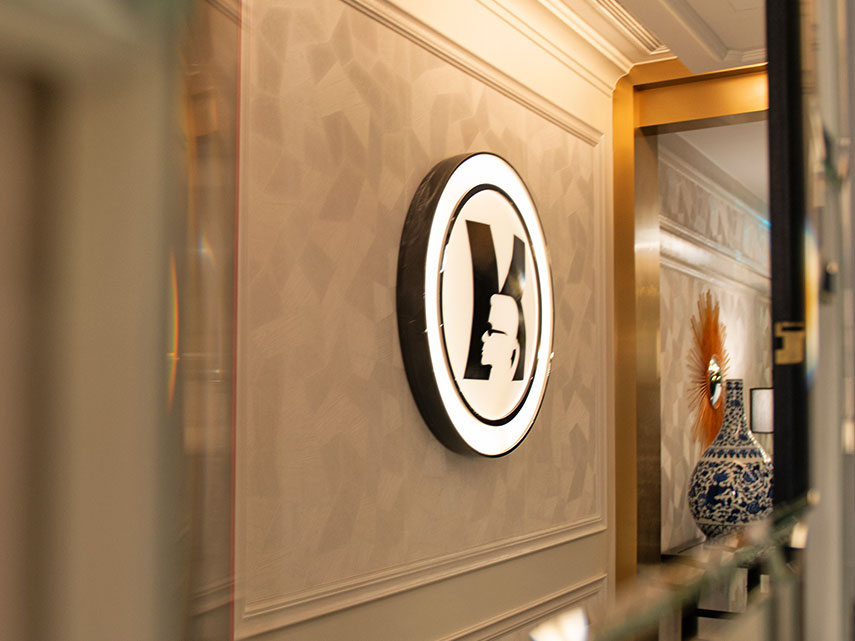 ABOUT THE HOTEL
Created with a bold vision for iconic accommodations and aesthetics, THE KARL LAGERFELD sets a benchmark for extraordinary Forbes Travel Guide Five-Star hospitality. As the world's first and only hotel entirely designed by and named after the late fashion legend, the designer's imaginative, inimitable style and ethos are infused into its very DNA, from its architectural elements to the specially commissioned furniture and art.
Each of the hotel's 271 rooms and suites, as well as its Spa, Gym and pools feature Karl Lagerfeld's bold, inspired blend of rock-chic aesthetics and elegant Chinoiserie elements. The signature restaurant, Mesa by José Avillez, translates his iconic tastes into an exquisite chic setting, while The Book Lounge is inspired by his home library in Paris. Discover fashion, luxury and beauty, fused together into a one-of-a-kind reflection of the world of Karl.